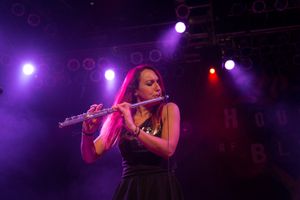 GET FREE FROM THE MUSIC STAND AND PLAY IN ANY GENRE IN JUST 8 WEEKS.
You can improvise.
The call to "just play" can show up rather unexpectedly, bringing a wave of dread and uncertainty. Can you relate to one or more of the following scenarios?
You've spent your life perfecting your flute artistry and have grown tired of saying,

"Yes, I'm a musician, but I can't do that." 
A colleague refers you for a killer high-paying gig. The booking agent tells you, "Some of the songs don't have music. Can you improvise? 
A student in your studio joined a rock band and brought sheet music with their music stand to the first rehearsal. They come to you humiliated. They need your help.
At a birthday party after a gig, your friend asks, "Can you just play happy birthday?" 
After so many years, you just want to find somewhere to play your flute again. Your neighbor plays guitar and won't stop asking you to jam. 
You join your church music program. They tell you, "Oh, we don't have parts. You can just make something up. You're a professional!"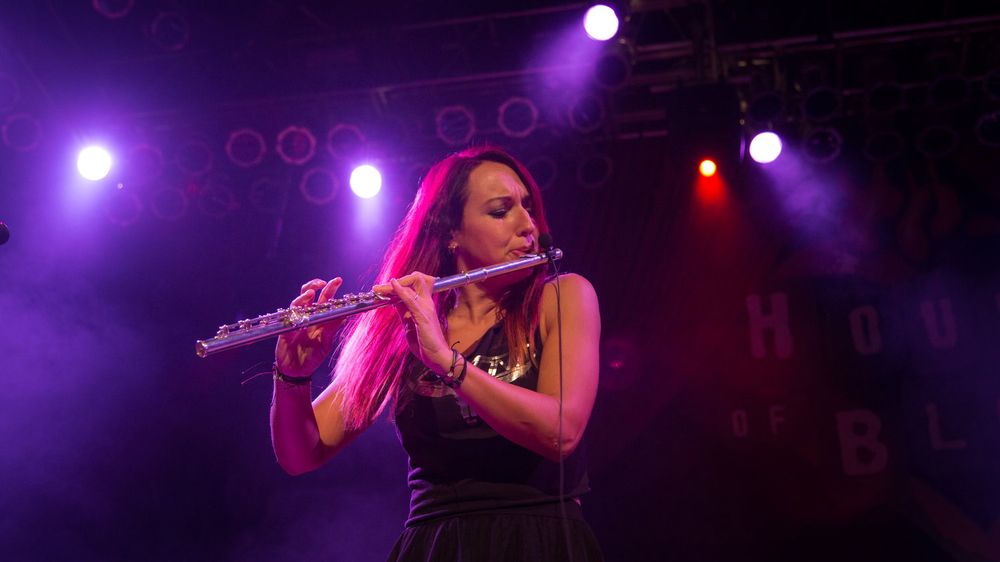 I can relate.
I never thought I would need to improvise.
Classically trained at DePaul University, I won an Air Force band audition and performed on flute and piccolo in concert bands, woodwind quintets, and other chamber groups.
I loved the job, but eventually, I left the Air Force bands to be a stay-at-home mom. For a time, I stopped playing my flute altogether.
Three amazing kids later, I decided to get back into it. But this time it was different.
Hoping to win a playing job again, and possibly be a university professor I completed a Master's degree program in flute. While doing this, I was also playing flute in my church praise band, playing for kids on a mission trip in Bolivia, and being asked to play flute in a rock band.
I was experiencing a whole new world of music. And I had very little guidance as to what I was doing.  
That's exactly why I created Freestyle Flute!  

You will be able to say YES to more gigs and studio sessions creating a reputation for versatility which equals more MONEY in your pocket. 
Skip the 10 years I spent "figuring it out" and jump ahead to a marketable skillset that will save TIME for other areas in your life.  
Wherever you find yourself as a flute player, from professional artist to weekend practicer, I want to save you the ten years and thousands of dollars I spent figuring it out. Be free with me.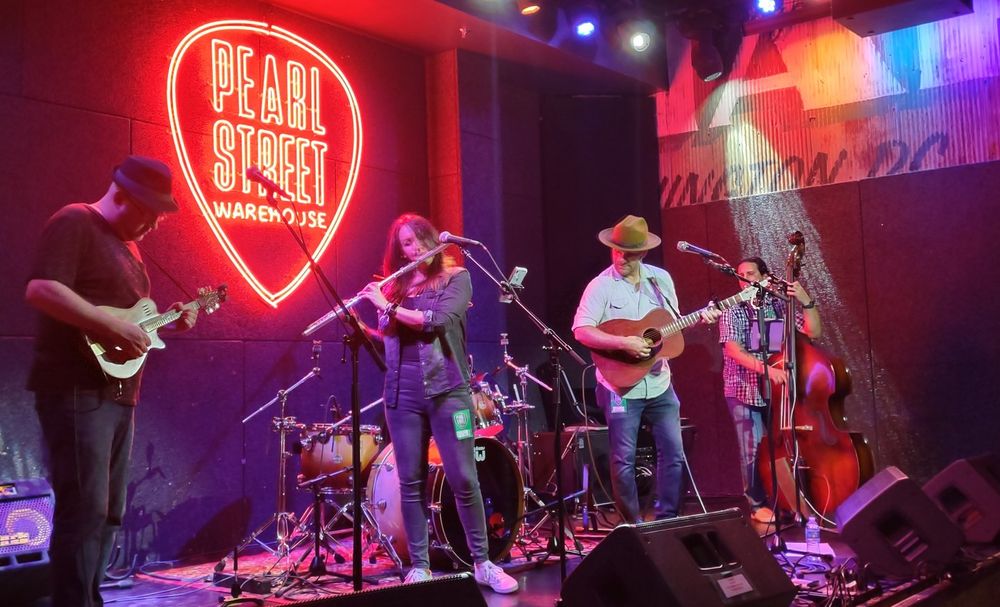 FREESTYLE FLUTE IS FOR YOU.
Be more COMFORTABLE with the unknown. You will always have a clear framework to go back to when encountering a new playing situation.     
Remove the stigma of "right and wrong." The classical flute track often creates a musician that is riddled with the fear of making a mistake.    
Increase your confidence as a musician and performer in a completely new light.    
Become the "cool" flute teacher with a repeatable program you can integrate into your own teaching to guide your students so they can also "be ready for anything!"